To News and Events...
Oct 24 2017
The Travel, Transculturality, and Identity in England, c.1550-1700 (TIDE) project team is one year old.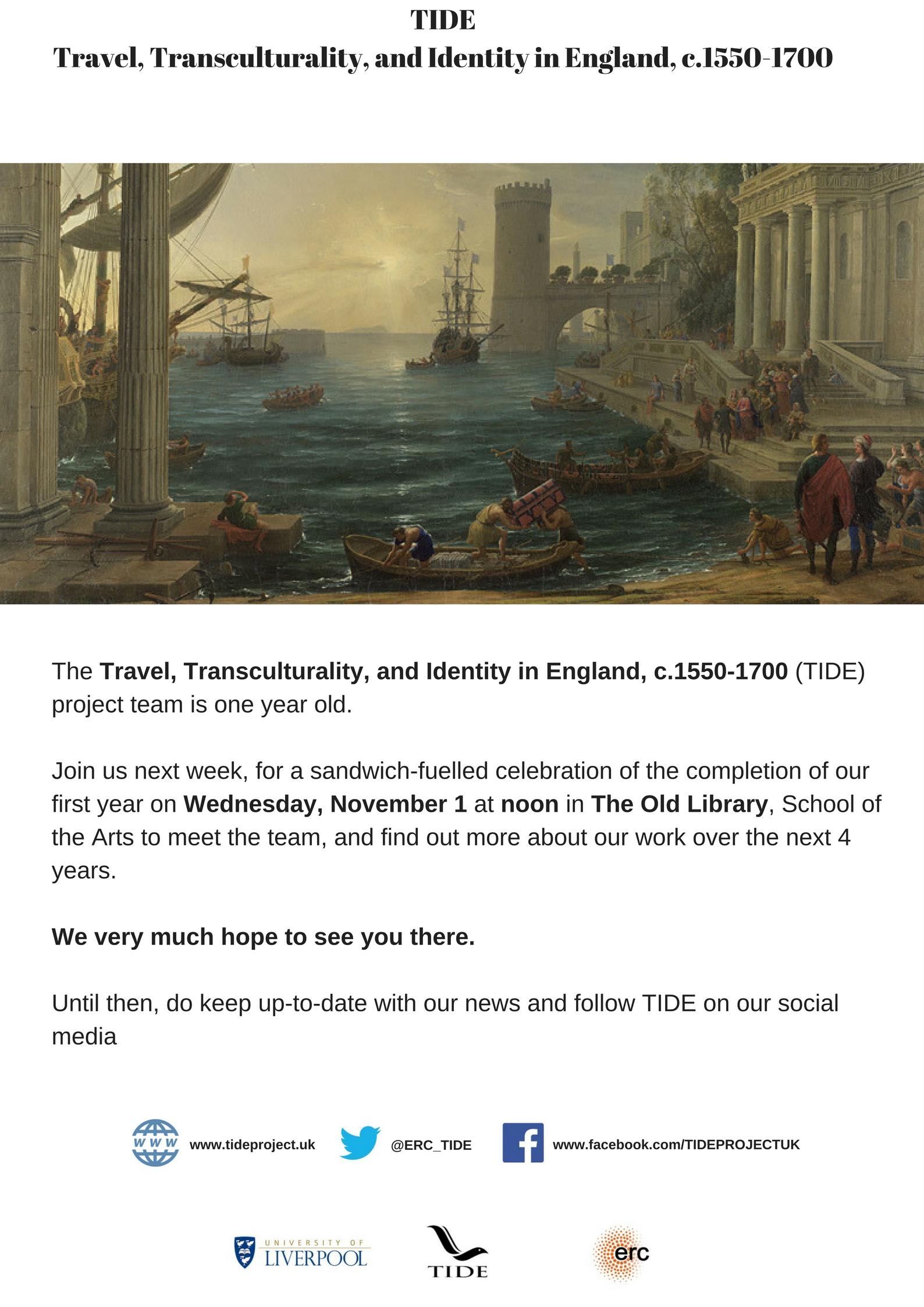 Join us next week, for a sandwich-fuelled celebration of the completion of our first year:
Wednesday, November 1
at noon
in The Old Library, School of the Arts
to meet the team, and find out more about our work over the next 4 years.
We very much hope to see you there.