To News and Events...
Nov 18 2021
Middle Temple to Manoa Exhibition Review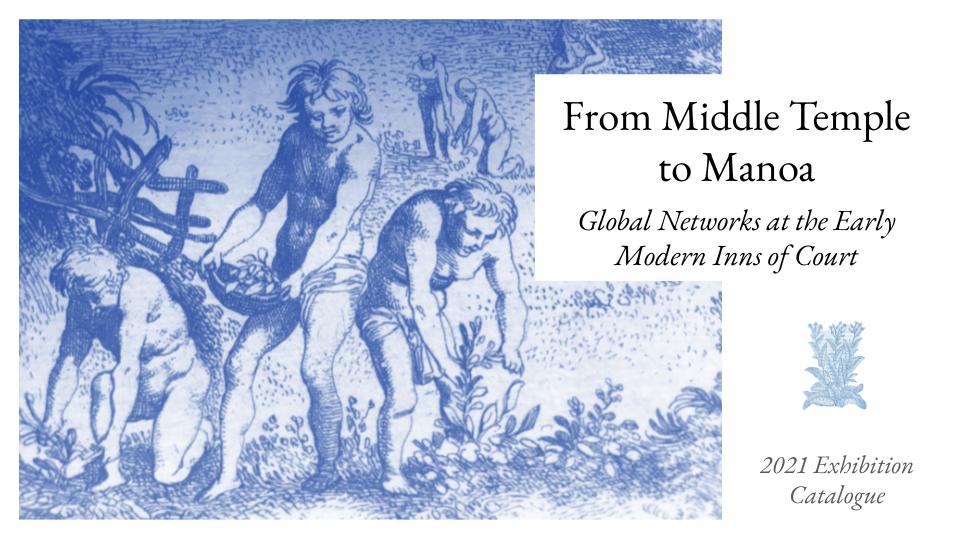 'From Middle Temple to Manoa: Global Networks at the Early Modern Inns of Court', an exhibition at the Middle Temple Library curated by TIDE researchers, Lauren Working and Emily Stevenson, has made quite a splash since opening in September 2021. Click here to read Jackie Watson's glowing review of 'this little gem of an exhibition'!
'From Middle Temple to Manoa' encourages visitors to both think about the influence of global interests on the social lives and self-fashioning of Inns gentlemen, and to consider the geopolitics of production and exploitation that became ingrained in elite notions of civil refinement. You can read and download the exhibition catalogue here.