To News and Events...
Feb 24 2022
Lost Voices and Book Launches
February 22 saw two closing events for the TIDE project. The first, 'Lost Voices', was a special literary event featuring TIDE's current visiting writer, the award-winning author and academic Elif Shafak; Bodley's Librarian and author of Burning the Books: A History of Knowledge Under Attacks, Richard Ovenden, and TIDE's director, Nandini Das. This event saw the three speakers discuss the possibility of recovering lost historical voices through literature, bringing in ideas of lost books, archival preservation, and how to protect knowledge.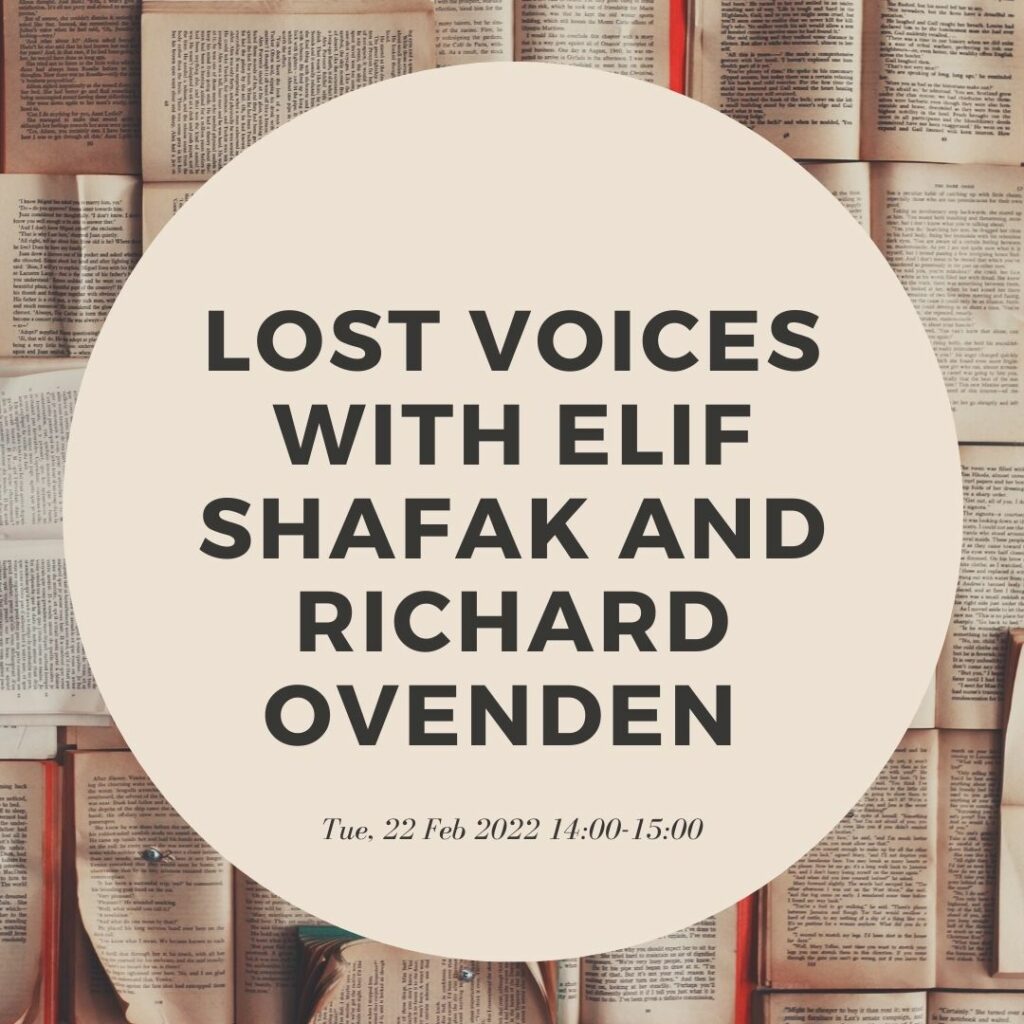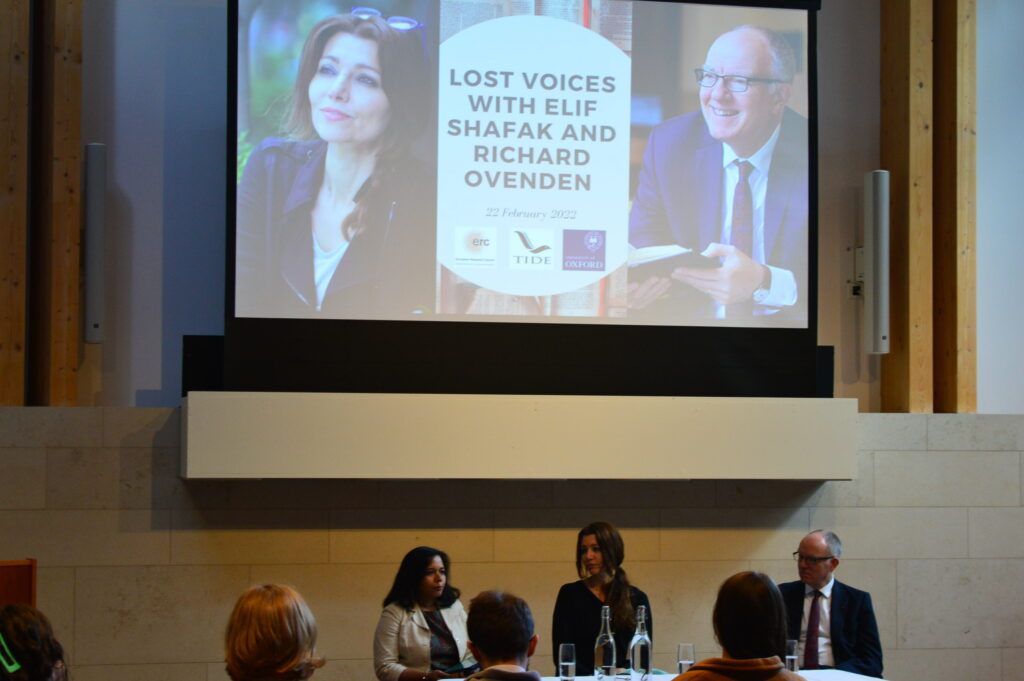 This rich discussion was followed later in the evening by a book launch for the latest two monographs produced by members of the TIDE team: Religion and Governance in England's Emerging Colonial Empire, 1601–1698, by Haig Smith, and Jesuit and English Experiences at the Mughal Court, c.1580-1615 by João Vicente Melo. The launch, chaired by Edmond Smith, discussed links between colonial governments and religion, bringing in questions of language learning, the dissemination of printed work, and the exploitation of national rivalries in the pursuit of commercial and geopolitical agendas.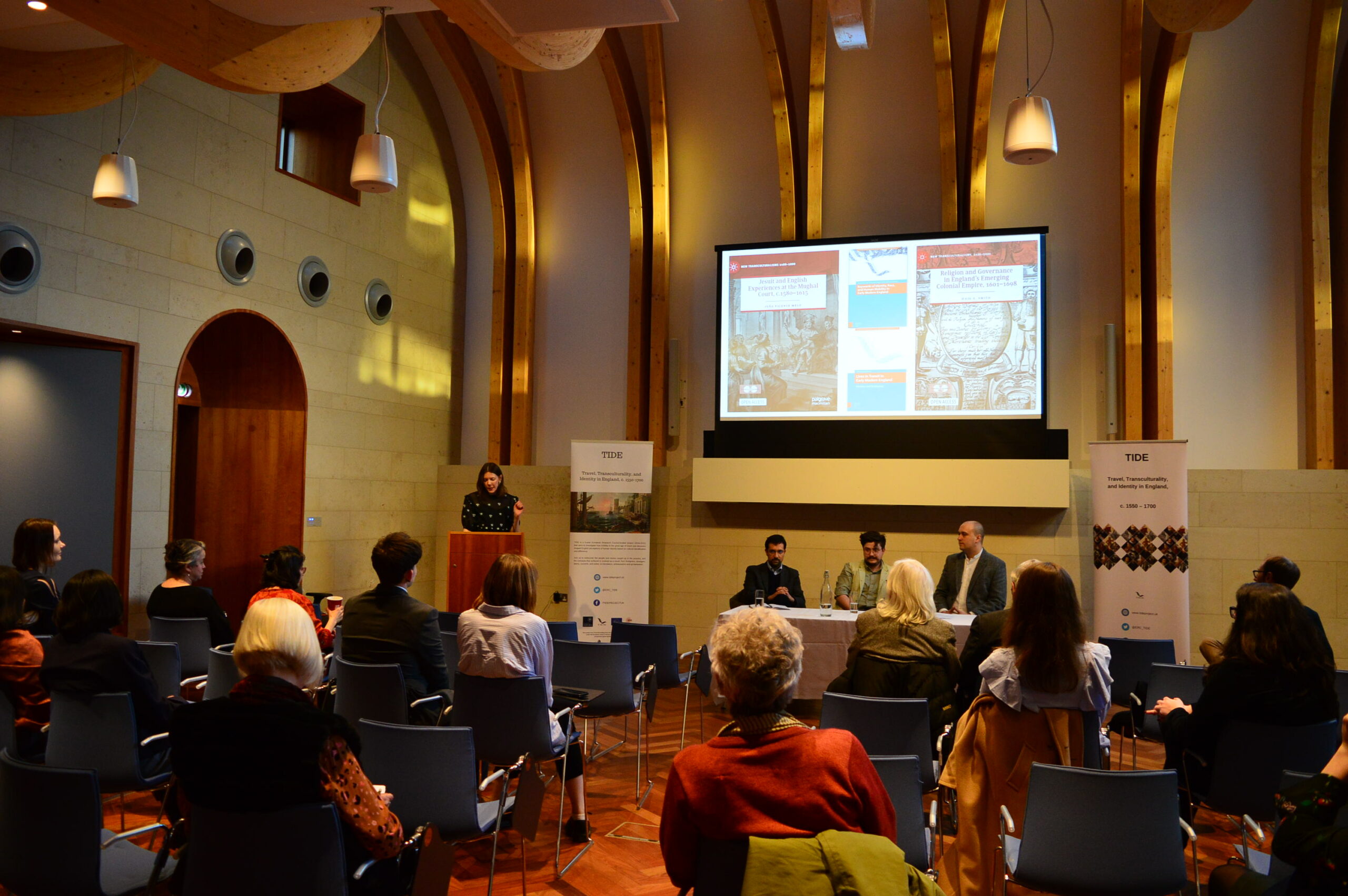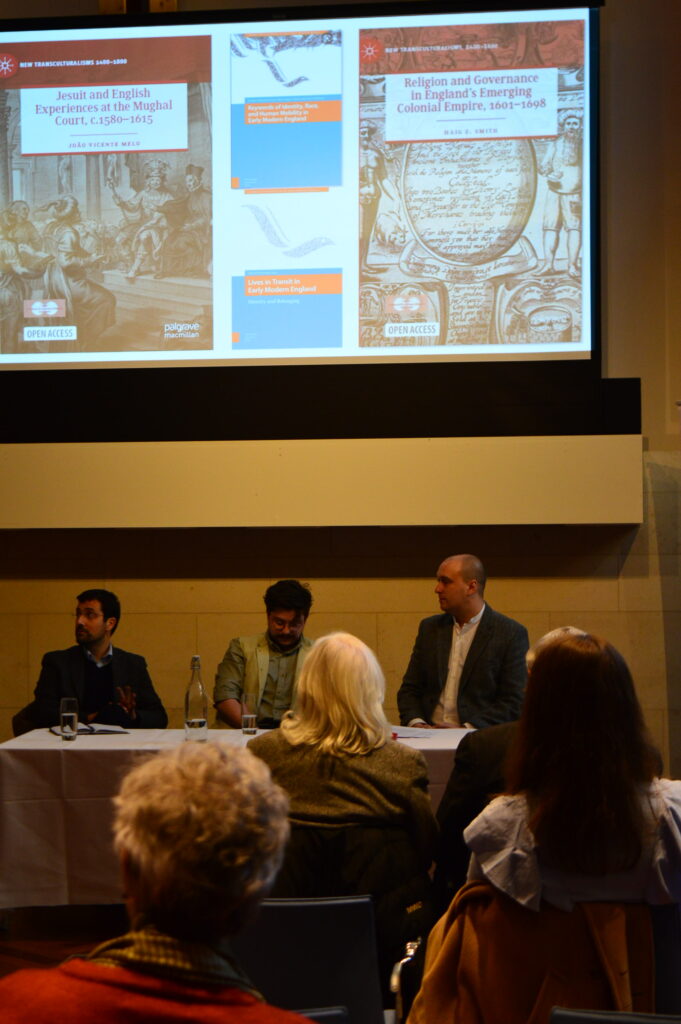 The day closed with a drinks reception celebrating the achievements of TIDE over the past six years, featuring a personalised cake!