To News and Events...
Feb 11 2022
Lost Voices with Elif Shafak and Richard Ovenden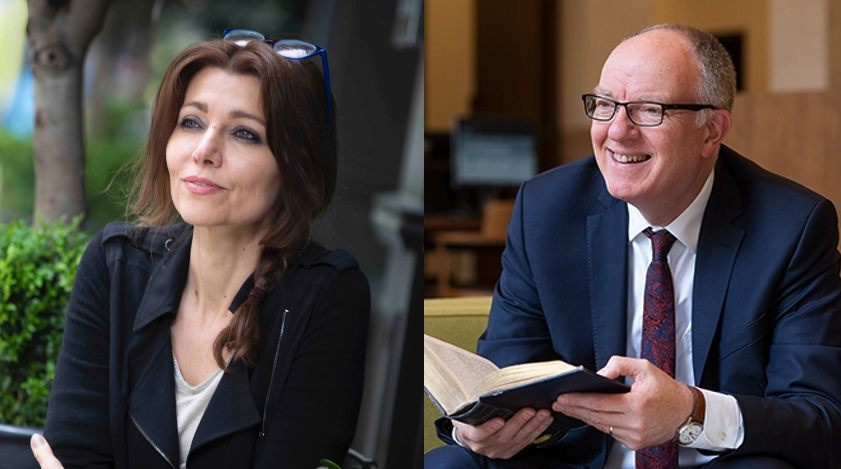 To mark the fifth anniversary of the ERC-TIDE project (Travel, Transculturality, and Identity in England, c.1550-1700), join the team for 'Lost Voices', a special literary event featuring the award-winning author and academic, Elif Shafak, Bodley Librarian, Richard Ovenden, and TIDE's director, Nandini Das. The speakers will discuss Elif's work and the possibility of recovering lost historical voices through literature.
This hybrid event will run online via Crowdcast and in-person at Exeter College's Cohen Quad from 14:00-15:00 on Tuesday 22 February. Click here to sign-up for the in-person event, and here to watch via the online livestream.
Elif Shafak is an award-winning British-Turkish novelist whose work has been translated in 54 languages. She writes in both Turkish and English, and has published 18 books, 11 of which are novels. In December 2020, the Royal Society of Literature announced her election as a Vice-President of the RSL. Her latest novel The Island of Missing Trees was shortlisted for the Costa Novel award 2021, while her previous work 10 Minutes 38 Seconds in this Strange World was shortlisted for the Booker Prize and RSL Ondaatje Prize, and The Forty Rules of Love was chosen by the BBC as one of the 100 Novels that Shaped Our World. Shafak holds a PhD in political science and has taught at various universities in Turkey, the US and the UK, including St Anne's College, Oxford University, where she is an honorary fellow. She is TIDE's Visiting Writer for 2021/2022, and in this role has worked closely with the core team to produce new writing in response to research. For more information on the TIDE Visiting Writer Scheme, and past writer's in residence, click here.
Richard Ovenden has been Bodley's Librarian (the senior Executive position of the Bodleian Libraries, University of Oxford) since 2014. He is a Fellow of the Society of Antiquaries, the Royal Society of Arts, and a Member of the American Philosophical Society. Richard has written extensively on professional concerns of library and information management, on the history of photography, and has written a history of the deliberate destruction of knowledge, Burning the Books: A History of Knowledge Under Attacks (2020).