To the TIDE Blog...
Apr 9 2019
''Who's Laughing?' In Conversation with Nikesh Shukla, Josie Long, & Robin Ince' at the Liverpool Everyman Theatre, 14 March 2019
Joined onstage by comedians Josie Long and Robin Ince, and Professor of English Language, Paul Simpson, award-winning author and this year's TIDE writer-in-residence, Nikesh Shukla kicked off the evening by asking if there is such a thing as 'universal humour'? Whether used as an everyday coping mechanism or to challenge the tyranny of authoritarian regimes, all agreed that comedy helps us confront life's cruelties and absurdities. It underscores – as Josie noted with an anecdote about an ice cream van in Vietnam playing 'Happy Birthday' – a shared humanity that transcends cultural differences and dismantles language barriers, revelling in silliness.
All speakers were keen to stress, however, that while comedy might be universal, jokes are not. Oftentimes they do not occupy a neutral position, removed from the power structures and systems of oppression that shape the everyday lived experiences of marginalised communities. The performer, argued Robin, has responsibility for the material they use. This is, of course, not just limited to comedians with a public profile. We must all acknowledge that a joke told to those who know us personally and know our intentions, can have very different consequences when voiced to those who do not, whether this is a few hundred followers on Twitter, or thousands of fans in the stalls or tuning in at home. If '5%' of the audience isn't laughing, it isn't good enough to say 'they just don't get the joke'. Rather the onus is on the joke-teller to figure out who's not laughing and why.
Those who are laughing may not do so for the intended reason. Satire, especially when caricaturing bigotry, is damaging, and potentially dangerous, if even a small group take it at face-value. On the other side of the same coin is comedy that is offensive simply for the sake of being offensive. It is often followed by the tagline 'it's only a joke', a phrase that risks silencing marginalised voices and – inadvertently or not – validates the systems responsible for this marginalisation. It denies the very real consequences and power of language as a primary means for social and political control. And often those who think 'it's just a joke' are those unaffected by the wider, more sinister implications.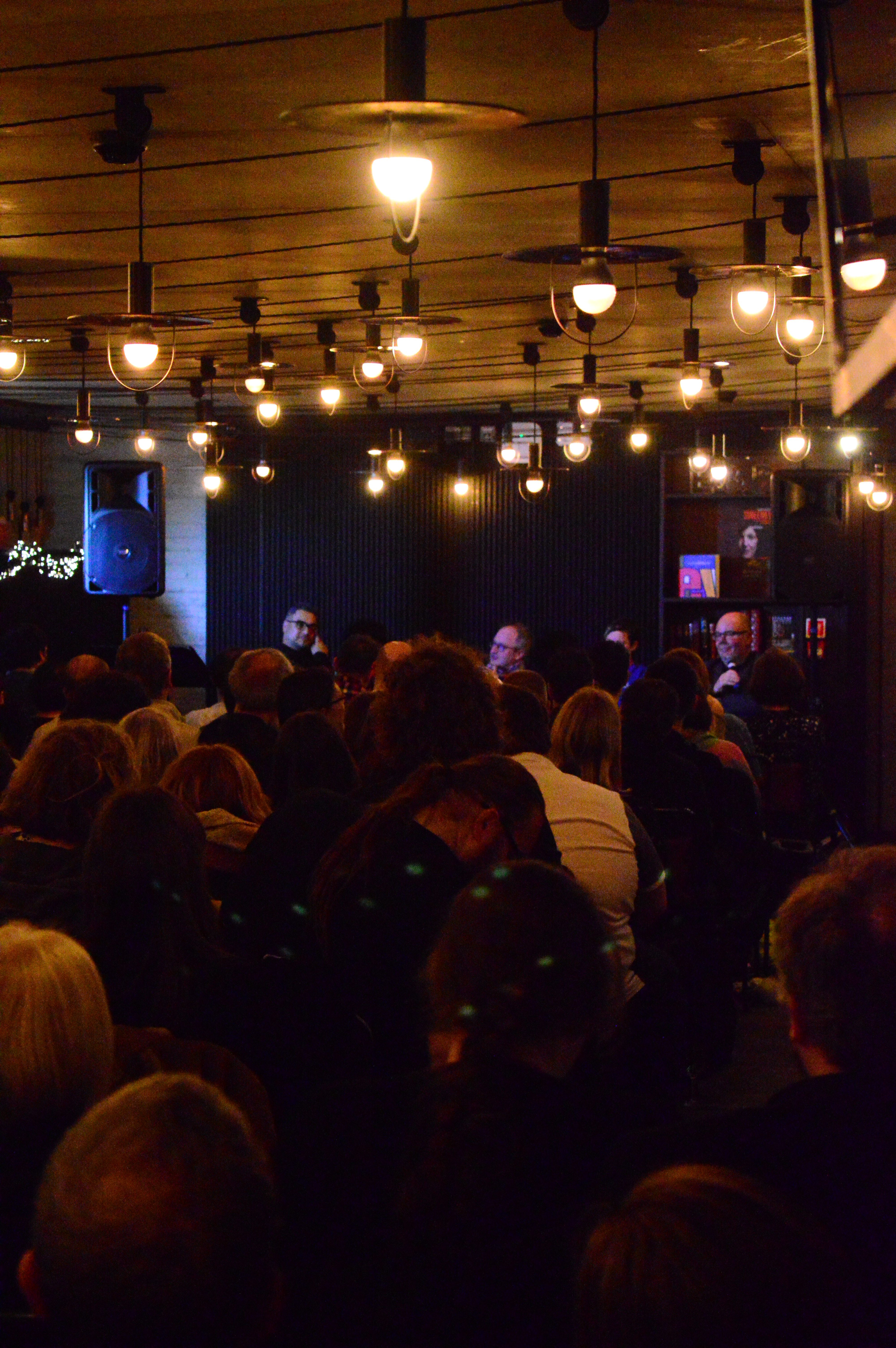 Also, as Josie suggested, offense for the sake of offense is plain laziness. It is – as her friend once told a comedian who challenged her for walking out of his pointlessly offensive gig – 'just boring.' It takes no personal sacrifice, no jot of originality, to punch downwards. And it is this idea that runs throughout the evening's conversation. Comedy should, in Nikesh's words, punch upwards, and question the ways in which we think about the world around us and probe our perspectives on what it means to belong.