To the TIDE Blog...
Apr 4 2019
Workshop with Students from Ohio State University, 14 March 2016
Earlier this March, a group of visiting students from Ohio State University visited the TIDE project for a session exploring our work. We kicked off with an introduction to the project and its contexts before moving on to a conversation on our first major output, the Keywords database.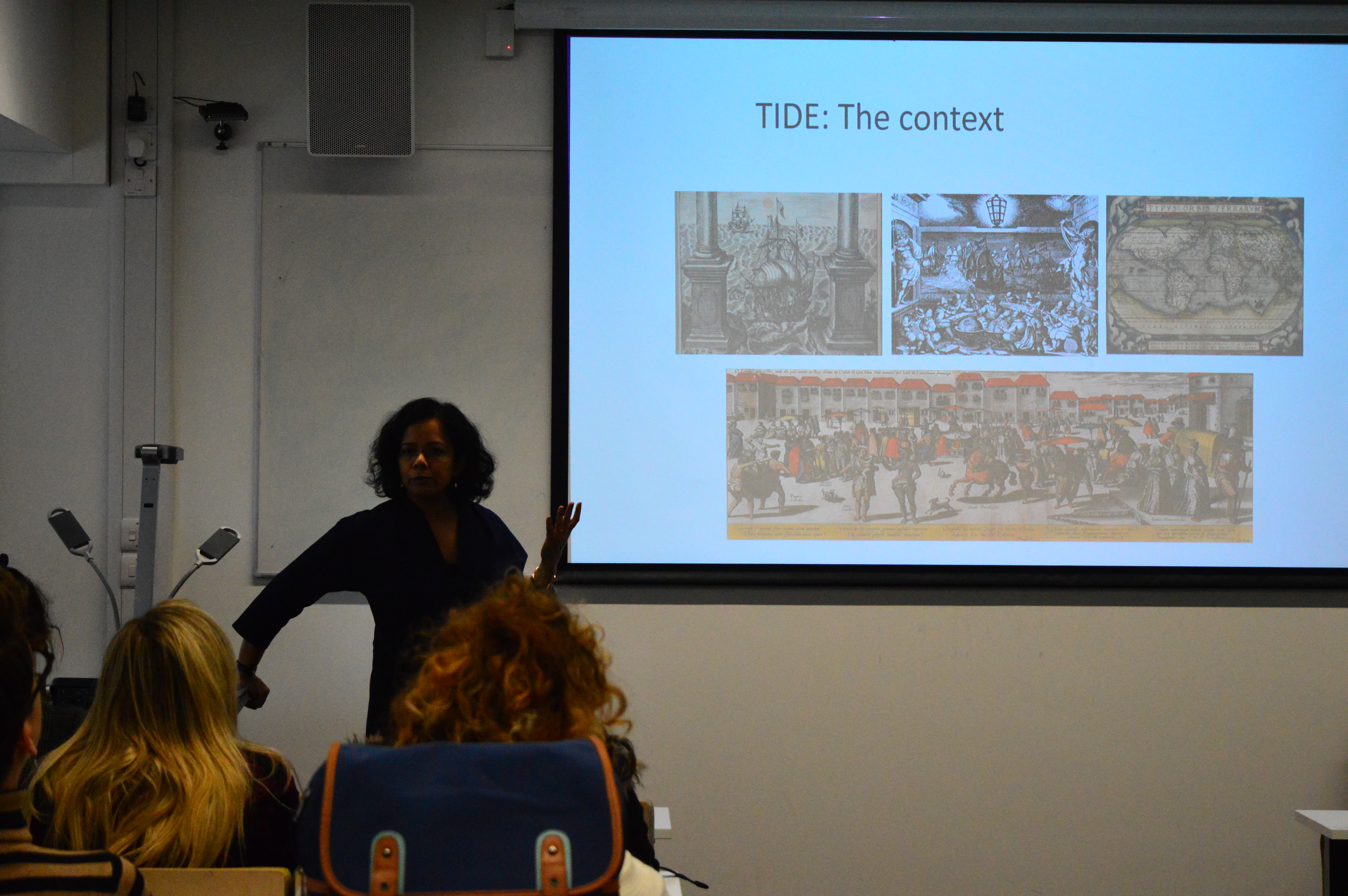 The three post-doctoral researchers discussed their work in writing the keyword entries, from travelling to Zafra and Seville, deciding on the best sweets sold by Spanish nuns, and taking inspiration from Emily Wilson's translation of The Odyssey, reflecting the variety and scope of the work as well as its occasionally unexpected research tangents. Some of the students had chosen their own keywords and prepared presentations, which were delivered with great aplomb and were followed by spirited question and answer sessions.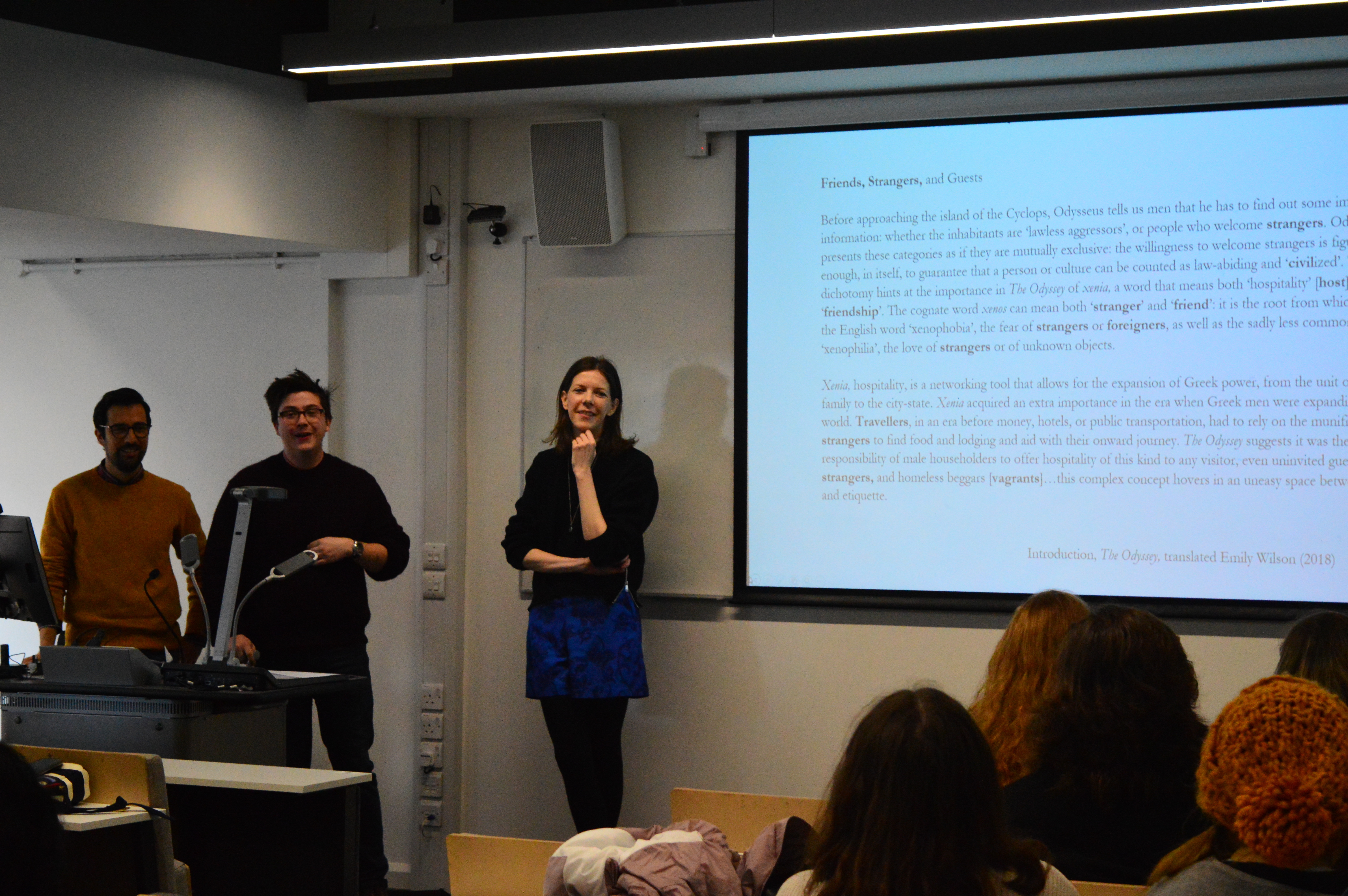 Next, we moved to the key activity of the session: hacking Keywords. The students split into groups and discussed ideas for potential projects built around entries in the Keywords database. Taking inspiration from the work done by the TIDE visiting writers, they were free to come up with anything for their own keyword inspired projects.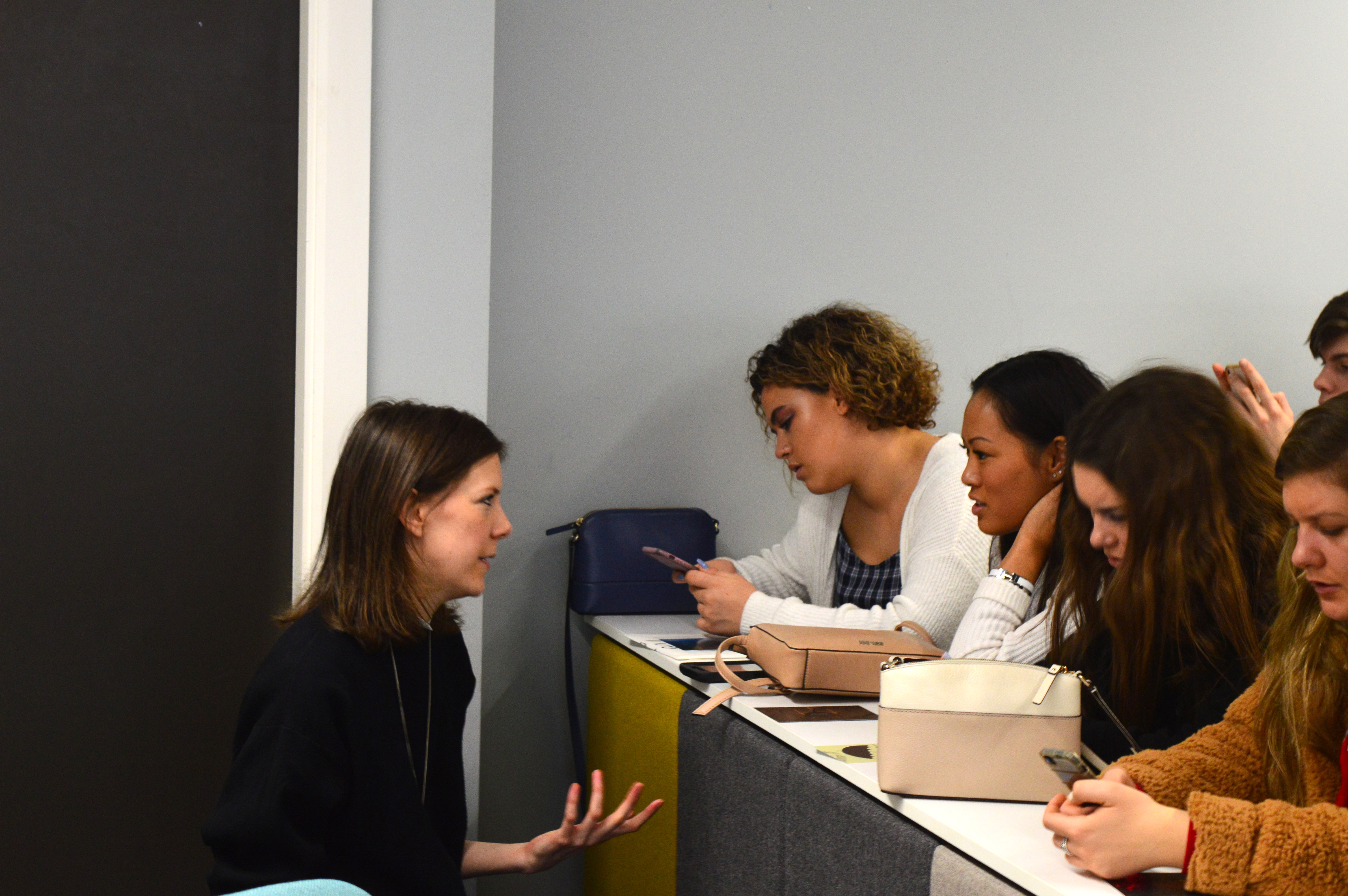 The four groups each gave a presentation on their idea, varying from an informative campaign on modern piracy, playing on the ideas and perceptions of early modern piracy; artwork exploring the nature of 'home' and migration in the United States; and a project focusing on protest through the language of Keyword entries and modern-day Black Lives Matter protests.
The groups marked each other out of ten, leading to some extremely heated debates. After a draw for the top place the TIDE team stepped in, resolving the tie and crowning the winners with a box of Jaffa cakes before posing outside for a photo in the very authentic Liverpool wind!