To the TIDE Blog...
Sep 27 2019
TIDE and Liverpool: What's Next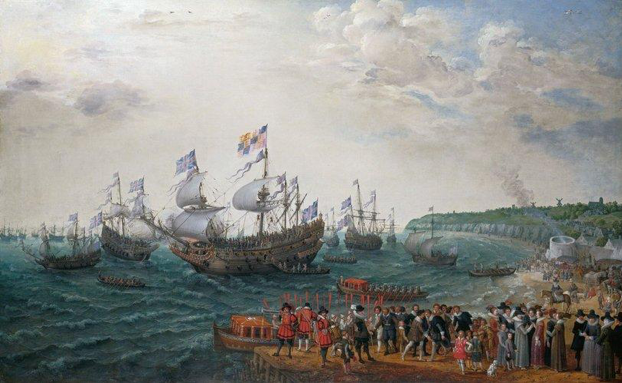 Broken coach wheels, gaping sea monsters, cozening tricksters – we've read enough classical and early modern literature to know that voyaging contains a litany of perils. While we have high hopes for reaching our new destination intact, what makes our impending departure less difficult is the knowledge that we'll be continuing our collaborations with partners and colleagues at the University of Liverpool and beyond.
With the World Museum (National Museums Liverpool) and our 2017-18 visiting writer, Sarah Howe, we'll continue to develop the redisplay of the Chinese ceramics case in the museum's World Cultures Gallery. We're hugely excited to see how this collaboration unfurls as we move ahead with the museum's curatorial staff and design team, and with the further participation of Belle Vue Filming and the girls at Birkenhead High School Academy.
Howe's TIDE-commissioned poetry, written from the perspective of six of the museum's objects, humorously and movingly probes ideas around displacement, transformation, and identity. This is evident even in a brief excerpt of Howe's verses:
The riddle of my origins
begins on a spinning wheel in Fujian, and ends
across two continents, with a silversmith
in Restoration London.
...Some twists
in my provenance are lost even to me:
a Pope's embassy, the halls of Versailles,
hands that held me up to the light in awe
at my lustre, placed me in locked cabinets.
Selections of Howe's poems will come to life in the display case next year as part of TIDE and the museum's shared vision of encouraging visitors to think creatively, and critically, about the nature of collecting, acquisition, and display.
The School of the Art's Centre for New and International Writing at the University of Liverpool will continue to work with us on the activities around our annual visiting writers. In the past, these events have involved poetry readings and student workshops in Liverpool as well as at the London Review Bookshop and Waterstones Piccadilly in London. We also hope to retain our valuable relationship with the Everyman Theatre, where our visiting writer Nikesh Shukla hosted a comedy event in March 2019.
We remain deeply invested and committed to the partnerships we've developed whilst at Liverpool. Like the travelling vessels in Howe's poetry, each place imprints and shapes us along the way, and we look forward to sharing more developments as they come.