To the TIDE Blog...
Feb 19 2020
TIDE annual report and the launch of Dr. Lauren Working's book 'The Making of an Imperial Polity: Civility and America in the Jacobean Metropolis'
On the evening of 29 January 2020, Nandini Das presented TIDE's third annual report, which can be accessed here. Particular highlights for this past academic year include our TIDE-Runnymede Trust report on 'Teaching Migration, Belonging, and Empire in Secondary Schools', which we launched in parliament in July 2019, our ongoing work on the permanent redisplay of pre-modern Chinese ceramics at the World Museum in Liverpool, and our collaborations with our annual visiting writers. We welcomed Preti Taneja to Oxford this term and next, where Preti will be exploring issues of translation.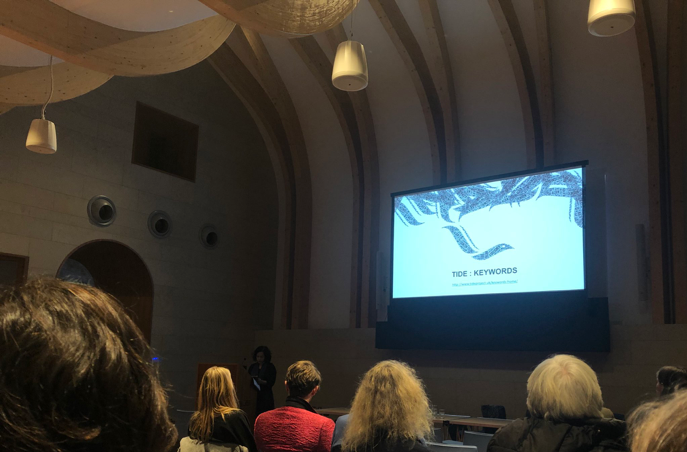 The event then celebrated the project's first open access book-length publication, Lauren Working's The Making of an Imperial Polity: Civility and America in the Jacobean Metropolis (Cambridge University Press, 2020). Lauren's PhD supervisor, Adrian Green (University of Durham), joined her in a discussion about how early colonial projects influenced taste and political culture in London. Readings from a range of historical material were interwoven within this conversation, masterfully carried out by James Wallace and John Hopkins, two actors who specialize in early modern theatre. The readings ranged from legal ordinances to George Chapman's evocations of temples in the rainforest in his epic poem, 'De Guiana'; wit poetry about tobacco to letters from colonial governors about the brutal realities of plantation. These included English subjects eating the dead in James Fort and a note on the arrival of Africans to Bermuda in 1616, sent by London councillors to provide the labour needed to meet the rising demand for tobacco and pearls in the metropolis.
These readings vividly illustrated Lauren's research into how colonization became entrenched within early seventeenth-century political culture, reframing the Jacobean era as a definitive moment in which the civil self-presentation of the elite increasingly became implicated in participating in imperial projects. One of the readings, an excerpt from Elizabeth's intelligencer Francis Walsingham urging Richard Hakluyt to continue to pursue his interests in cosmography and western plantation in Oxford, offers a reminder that that English hopes for an empire partly took root in the very streets of this university town. Hakluyt's place of study at Christ Church is a fifteen-minute walk from where the launch took place.
Perhaps this might also be the place where reconciliation can begin. The cover of The Making of an Imperial Polity is an image of a feather headdress from South America, now on display at the Pitt Rivers Museum. Indigenous worlds are there when we look for them; coming to terms with imperial legacies can begin on our doorstep. The Algonquian mantle on display at the Ashmolean Museum, like the objects at the Pitt Rivers, invites much-needed debate about confronting the legacies of empire and the possibilities of reconciliation. To rethink the 'romance' of early colonization, Lauren concluded, 'is to re-think our relationship to empire and the stories we are willing to tell about it; it is to allow the voices and material fragments of invaded and colonized peoples to speak back to those gentlemen in the 1590s, who sought, in Francis Bacon's words, to "leave deep footsteps of your power in the world"'.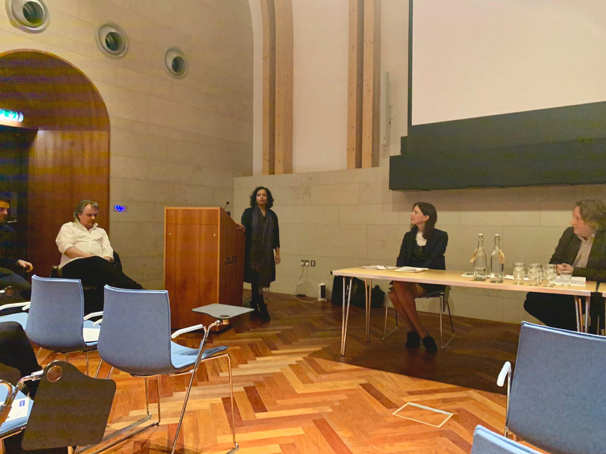 To listen to a podcast about the book here.