To the TIDE Blog...
Dec 3 2020
TIDE Salon: A Voyage Through our New Digital Project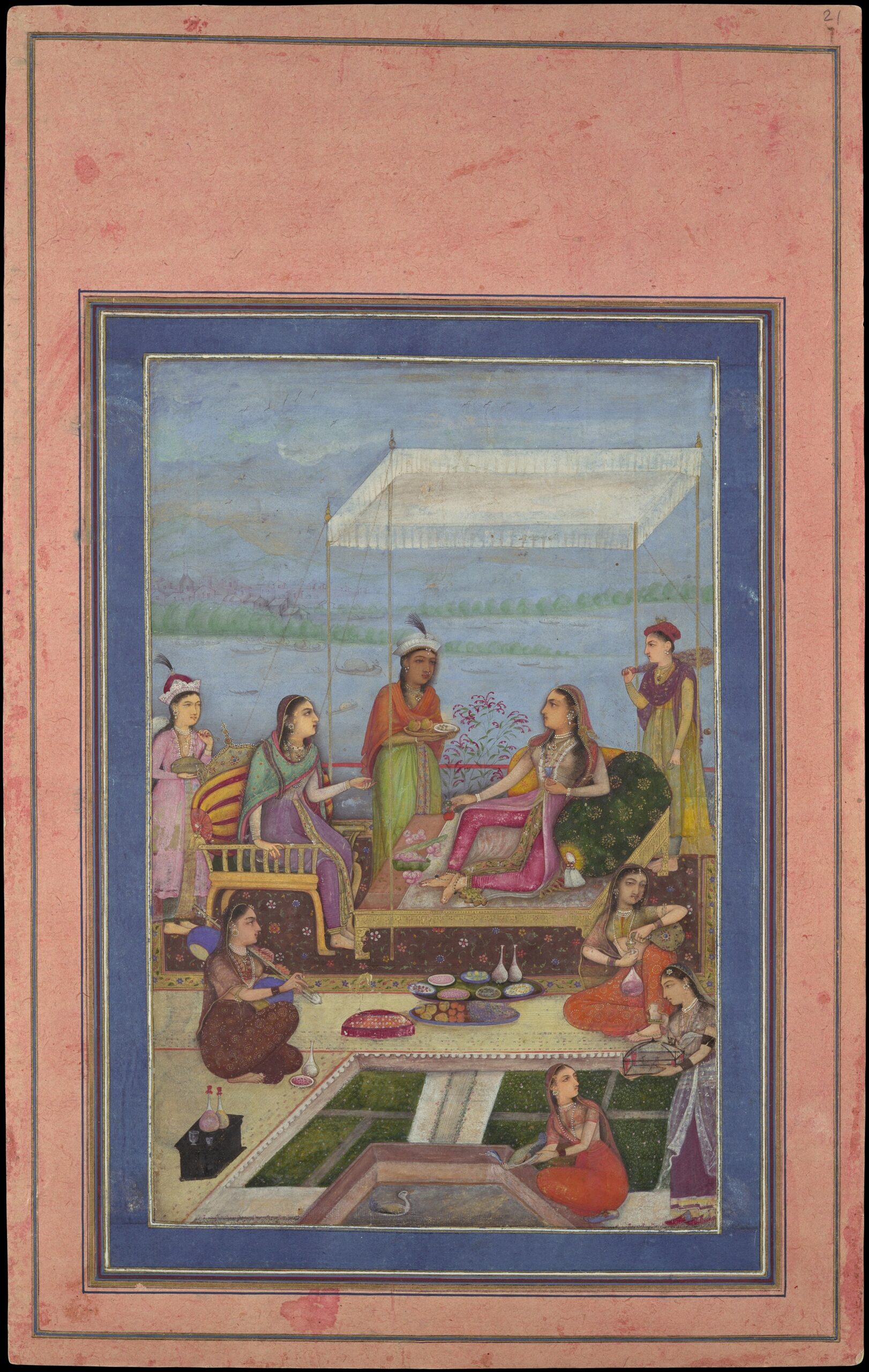 TIDE Salon is a radical new archive: a ground-breaking, interactive multimedia collaboration between TIDE, the award-winning novelist Preti Taneja, six extraordinary sound and spoken word artists (Steve Chandra Savale, Sarathy Korwar, Shama Rahman, Ms. Mohammed, Sanah Ahsan, and Zia Ahmed), curator and creative producer Sweety Kapoor, and critically-acclaimed filmmaker Ben Crowe (ERA Films). It is supported by the TIDE project, and the Humanities Cultural Programme, one of the founding stones of the Stephen A. Schwarzman Centre for the Humanities.
Background to the Project
Alien, stranger, foreigner, traveller, exile, citizen – these words are ubiquitous in contemporary debates about belonging and identity, yet many were shaped by travel, trade, and colonialism in the sixteenth and seventeenth centuries. The musicians and spoken word artists produced their work using TIDE's research and drawing on their own personal histories and stories to ask:
What do those words mean to us now?
How does knowing their meaning and migration change our social world?
Can we communicate across form, distance and time to explore the politics of translation and its lived realities?
From Drawing Rooms to Digital Realms
Though often associated with early modern European literary culture, salons were also prevalent among Asian elites in the sixteenth century. This collaboration takes the intimate ghar (home)-style salon as its inspiration to explore transculturality in the early modern period and today, evoking the creative atmosphere of early modern salons and their mix of scholars, poets, and artists.
'The journey of words and their meanings that people carry as they travel physically and figuratively from their real and imagined homelands to the lands of their destinies and legacies, formed the conceptual basis in my curation for the TIDE Salon project. Drawing from the inspiring wellspring of the TIDE project research, I sought to bring together artists who embody this complex matrix of space, time, mobility, language, identity, tradition and faith. Along the entwined twins of a jugalbandi—a conversation of two equals whose unique strategies result in new, unpredictable moments of creative kinship—there are also the ghosts of the past, the present and the future who whisper secret incantations into the atmosphere. These special collaborations between six highly talented British musicians and spoken word artists of South Asian descent are in response to operative TIDE keywords, that have journeyed to a moment in time inheriting meaning and heft, and are now subject to contemporary socio-cultural and political forces. The result is a sort of creative register formed of these atmospheric sounds and voices, echoing in turn, the artists' own histories, memories, conversations, and journeys, not to mention ours as well. The inheritance of words morphs with time, and with the tide.'
– Sweety Kapoor (Curator and Creative Producer)
While the collaboration originally entailed a one-off, ticketed event for a public audience, the outbreak of the Covid-19 pandemic and the lockdowns that ensued transformed the project in unexpected ways. The interactive installation that has emerged, created by Ben Crowe (director of ERA Films), showcases the pieces produced by the artists and spoken word poets while simultaneously offering an inside look at the process of collaboration and 'doing' history. The installation is a salon, port, and archive all at once: a place where different layers of source material mix and mingle, allowing visitors to hear new music, embark on a series of visual and textual discoveries, and gain behind-the-scenes access into the ideas and exchanges that produce creative work.
'These creative collaborations between some of our best music and written/spoken word artists, framed by Preti Taneja's original fiction and drawing on the work of TIDE, reimagine the potential of what a digital archive can offer a Renaissance one, all from a "future archivists" perspective. The installation dissolves the boundaries of time to present the artists' reconfigurations of the relationship between the distant past and the highly-charged political present: it also mirrors a sense of journey and discovery at the heart of creative work, as well as research, and allows people to form their own narratives from the fragments. It embeds the non-linearity, plurality and interaction necessary to challenge binary narratives of identity, and celebrate the complex mutuality of our social world. I think it's a radical new kind of archive.'
– Ben Crowe (Filmmaker and Installation Designer)
The digital installation allows visitors to navigate their own routes. No two journeys need be the same. From the embarkation page, click the journey map and choose your own voyage through keywords, soundbites, video clips, images, poetry, and literary fragments. These interconnections are meant to replicate the messy, eclectic process of historical research itself, where different ways into source material can influence the stories we tell, and where archives often invite self-reflection and creative expression. You are accompanied by three fragments by Preti Taneja, written as if found by you, as you encounter an archivist and a translator working a century on from now.
'The fragments are in a unique form: part translation, part diary of desire; one is a ghazal (for "Savage"): they are inspired by and include material drawn from the process of the actual TIDE researchers, the keywords they collaborated on and material and music provided by the TIDE Salon artists, which can be found through the whole installation. I also draw on the work of Sappho, William Shakespeare, Michel de Montaigne, Walter Benjamin, Agha Shahid Ali and more. Working in oral puns, overheard lyrics, canonical texts, original ideas, and found phrases, the fragments can be read in any order – yet they speak to each other, forming a conversation across the installation and offering a story of TIDE, the Salon artists and our times full of isolation, digital connection and pixelated dreams. They allow the researcher to discover them in their own time and space of longing for unity beyond hierarchy, reversing through the installation itself the divisive project begun by Empire, allowing the researcher through interacting with the fragments and the installation to embrace and celebrate hybridity in all forms.'
– Preti Taneja (TIDE Visiting Writer, 2019-2020)
The musical experience we had originally planned for our in-person event has come full circle. While lockdown might prevent us from all meeting in person, you can now experience the salon in your own home. By the seventeenth century, English travellers noted the Ottoman and Persian taste for sharbat ('sherbert'), a drink made from water, sugar, and dried fruits, flowers, and spices such as peaches, saffron, or mint (when George Sandys visited Constantinople, he wrote of 'sundry sherberts...some made of sugar and lemons, some of violets, and the like'). So stir yourself a sharbat and journey through the fragments, accompanied by the sound of travellers moving across thresholds, searching for home: 'open at a page that moves you'.